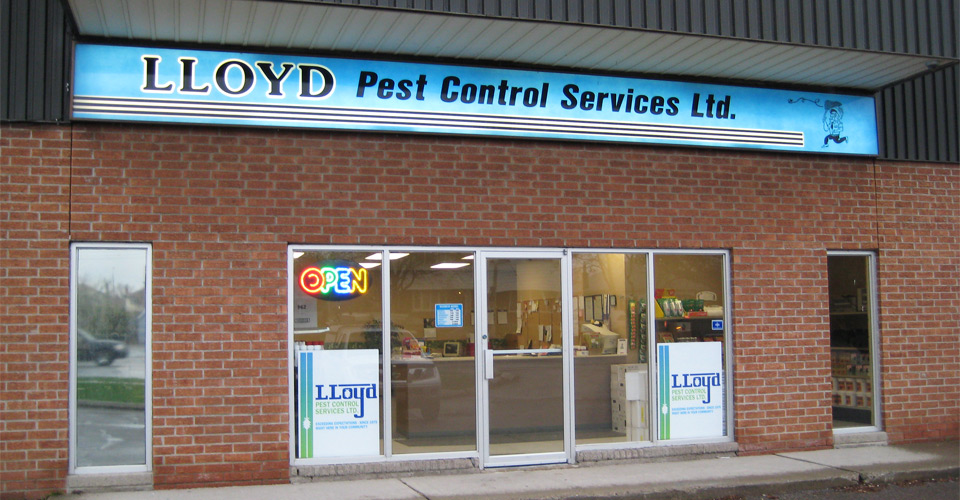 Schedule an Appointment
Lloyd Pest Control Services Ltd. would love to hear from you! To schedule an appointment or to request a quick quote for our pest control services, please contact us via telephone or email or fill out the form found below at your convenience. One of our friendly, knowledgeable representatives will return your inquiry as soon as possible!
BBB Privacy Statement
Lloyd Pest Control Services Ltd. is committed to respecting the privacy of individuals and recognizes a need for the appropriate management and protection of any personal information that you agree to provide to us. We will not share your information with any third party outside of our organization, other than as necessary to fulfill your request.
Contact Information
133 Taunton Road West, Unit 5
Oshawa, ON L1G 3T4
905-436-0111
905-436-0222 (fax)
1-866-576-6177 (toll free)

Office Hours of Operation
From May to September:
Monday–Saturday: 8 a.m. – 4:30 p.m.
Closed on long weekends.
From October to April:
Monday–Friday: 8 a.m. – 4:30 p.m.
Service Area
Oshawa & all areas within the Durham Region boundaries, including:
Pickering & Scarborough to the west
Peterborough, Lindsay & the Kawarthas to the north
Port Hope & Cobourg to the east